Not a Research Station, but I do Test
It seems that every couple of years or so, some kind gardener offers me seeds, plants, or just a recommendation for the best-tasting, earliest ripening, or longest keeping tomato. I'm appreciative, but these days usually refuse the offer or ignore the recommendation.
True, In addition to providing a year 'round supply of fruits and vegetables, my farmden provides a testing ground for innovative techniques in growing fruits and vegetables, and provides a site for workshops and training. All this would surely include trying out new kinds and varieties of fruits and vegetables.
But I want to avoid having my plantings become like those described by Charles Dudley Warner in his 1887 classic My Summer in the Garden: "I have seen gardens which were all experiment, given over to every new thing, and which produced little or nothing to the owners, except the pleasure of expectation."
Still, I have studied plants and soils in both academic settings and in my own "back forty" (actually, my own back 2 and 3/4). I'm in New York's Hudson Valley, Hardiness Zone 5, more specifically the Wallkill River Valley. This low spot is notable for good soil and bad air. The soil is fertile, perfectly drained, and pretty much free of any rocks or stones. But cold, damp air, being heavier than warm air, pours down hillsides into this valley. It suits disease-causing fungi and bacteria of plants just fine.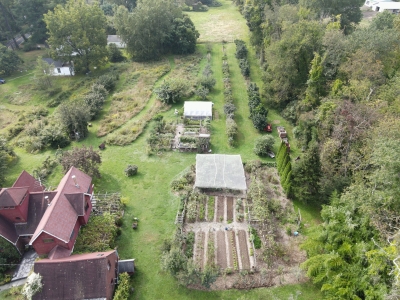 The above paragraph is a preamble to my offering a few recommendations on species and varieties worth growing in similar settings, but also, in many cases, where conditions don't match those here on the farmden. I've also gardened in the Upper Midwest and in the South, and I think these recommendations would be well received over a large swath of our country. Some may be worth a spin in your own "back forty."
https://leereich.com/wp-content/uploads/2022/12/header-home-link-247x54-2.png
0
0
Lee Reich
https://leereich.com/wp-content/uploads/2022/12/header-home-link-247x54-2.png
Lee Reich
2022-09-14 10:33:33
2023-01-30 09:40:25
THESE ARE A FEW OF MY FAVORITE TH . . . VARIETIES