Your Pet Needs:
As the bumper sticker on my truck reads, "COMPOST HAPPENS." Even so, problems sometimes arise along the way.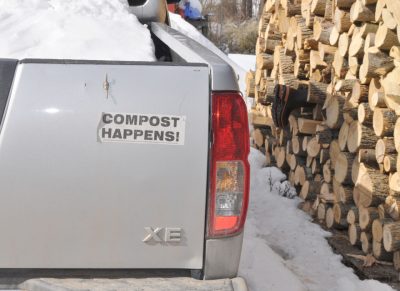 Is your main complaint that your compost "happens," but too slowly. I like to picture my compost pile as a pet, except this pet is made up of many different kinds of macro- and microorganisms, and the population changes over time. Like other pets, my compost pet and your compost pet need food, air, and water.
Compost piles work quickest when their two most important foodstuffs — nitrogen and carbon — are in balance. (All this, by the way, also applies to us humans; our nitrogen comes mostly from proteins, and our carbon comes mostly from carbohydrates.) Old, usually brown and dry plant materials, such as autumn leaves, straw, hay, and sawdust, are the carbon-rich foods for a compost pile.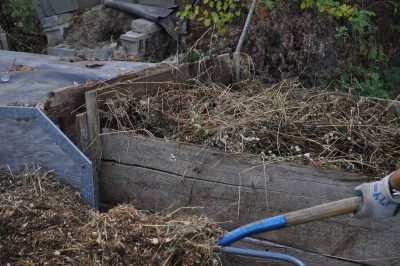 The older the plant material, the richer it is in carbon. Nitrogen-rich materials include young, green plant parts, such as tomato stalks, vegetable waste from the kitchen, and grass clippings, as well as manures.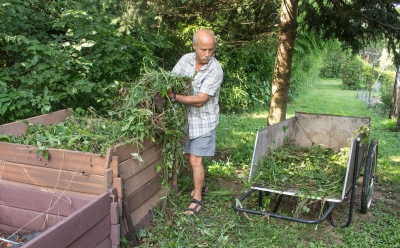 Nitrogen fertilizers are concentrated sources of nitrogen. They commonly are the active ingredients of commercially available compost "activators." "Activator" has a nice ring to it, but it is overpriced, unnecessary, candy for any compost. Sometimes they also contain microorganisms, also unnecessary.
https://leereich.com/wp-content/uploads/2022/12/header-home-link-247x54-2.png
0
0
Lee Reich
https://leereich.com/wp-content/uploads/2022/12/header-home-link-247x54-2.png
Lee Reich
2022-09-06 20:03:02
2023-01-30 09:43:37
GOURMET COMPOST FOR ALL