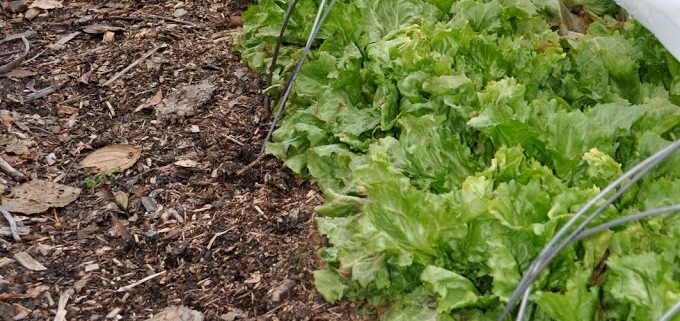 Man can't live on greens alone. But I still have no need to go to a store to round out my vegetable fare. Much of what grew in last season's garden is in storage, on tap for when I need it. Besides the usual frozen green beans, corn, okra, and edamame, steamed, cooled with a fan, then packed into freezer bags, and the usual canned tomatoes, a lot of vegetables are in cool storage.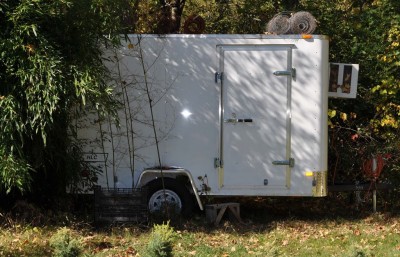 That cool storage could have been my refrigerator, except that no refrigerator is spacious enough for a winter's worth of turnips, winter radishes, beets, and leeks, and a few heads of cabbage. A couple of years ago I built a walk-in cooler. Saving money and energy, I cool this cooler with CoolBot (www.storeitcold.com), a nifty device that tricks a window type air conditioner in believing it has not reached its pre-set minimum temperature of 60°F. I set the indicator on my CoolBot to 40°F., and there it stays. I also have some boxes of apples and pears in there, as well as, up to a couple of weeks ago, pawpaws.
As temperatures continue to drop outdoors, the CoolBot will no longer be needed. Then I'll move all the boxes to my unheated mudroom. As temperatures drop even more, the boxes will go down into my basement, the temperature of which should by then have dropped into the 40s.
It's amazing, if you sleuth around your house with a thermometer, especially a house built more than 50 years ago, how many different temperature zones you find. Below 40°F but above freezing is ideal for most fruits and vegetables, except for tropical fruits, sweet potatoes, and winter squashes, which like slightly warmer temperatures.
https://leereich.com/wp-content/uploads/2010/12/Endive-2Btunnel.jpg
1024
680
Lee A. Reich
https://leereich.com/wp-content/uploads/2022/12/header-home-link-247x54-2.png
Lee A. Reich
2010-12-17 20:25:00
2020-12-07 10:55:30
[cool bot]